HP UHP 600mm graphite electrode Turkey
HP 600mm Graphite Electrode For Steel Plant

HP 600 Graphite Electrode for Ladle Furnace and Electrical Arc Furnace EAF
Graphite has high thermal conductivity and is very resistant to heat and impact. It also has low electrical resistance, which means it can conduct the large electrical currents needed to melt iron.
In recent years, graphite electrodes have been made even more efficient: they can now conduct even higher currents and more power.
Our capacity of UHP Graphite Electrodes is upto 60,000MT/Year, Low Ash Carbon Electrode Paste can reach upto 200,000MT annually. These high quality RP Hp Uhp Graphite Electrode has exported to Europe, Iran, Malaysia, Egypt, Pakistan, Turkey, Russia, Brazil.
Product Discription
CarboGraphite Graphite Electrode Specifications
RP HP UHP Graphite Electrode

Diagram, Graphite Electrode Density, Graphite Electrode Dimensions
CarboGraphite offer a wide range of options on graphite electrode diameters and grades. Such as RP 500 Graphite Electrode, Hp 600 Graphite Electrode, UHP 600 Graphite Electrode, UHP 650 Graphite Electrode , UHP 700 Graphite Electrode
See graphite electrode spec data chart as belows
Item
Unit
UHP
HP
RP

φ

300-

φ500




φ

550-

φ800



φ300-

φ

800


φ

300-

φ800




Resistivity




Electrode

Nipple

μΩm

μΩm

4.8-5.8

3.5-4.0

4.6-5.8

3.5-4.0

5.8-6.6

3.5-4.0

7.0-10.0

4.0-4.5

Modulus of Rupture




Electrode

Nipple

Mpa

Mpa

10.0-14.0

20.0-24.0

10.0-14.0

22.0-26.0

10.0-13.0

20.0-23.0

8.0-10.0

19.0-22.0

Young's Modulus




Electrode

Nipple

Gpa

Gpa

9.0-13.0

15.0-18.0

10.0-14.0

16.0-19.0

8.0-12.0

14.0-16.0

7.0-9.3

12.0-14.0

Bulk Density




Electrode

Nipple

g/c㎥

g/c㎥

1.68-1.74

1.78-1.82

1.70-1.74

1.80-1.84

1.64-1.68

1.75-1.80

1.53-1.56

1.70-1.74

CTE(100-600℃)




Electrode

Nipple

10-6/

℃

1.10-1.40

0.90-1.20




1.10-1.40

0.90-1.20

1.60-1.90

1.10-1.40

2.20-2.60

2.00-2.50

Ash
%
0.3
0.3
0.3
0.5
Graphite Electrodes by CarboGraphite is made to its highest quality, manufactured strictly to international standards, export to Europe. SGS inspection can be made before delivery.
Our Graphite Electrode Advantages
High Temperature Strength

Low Thermal Expansion

Excellent Thermal and Electrical Conductivity

Good Machinability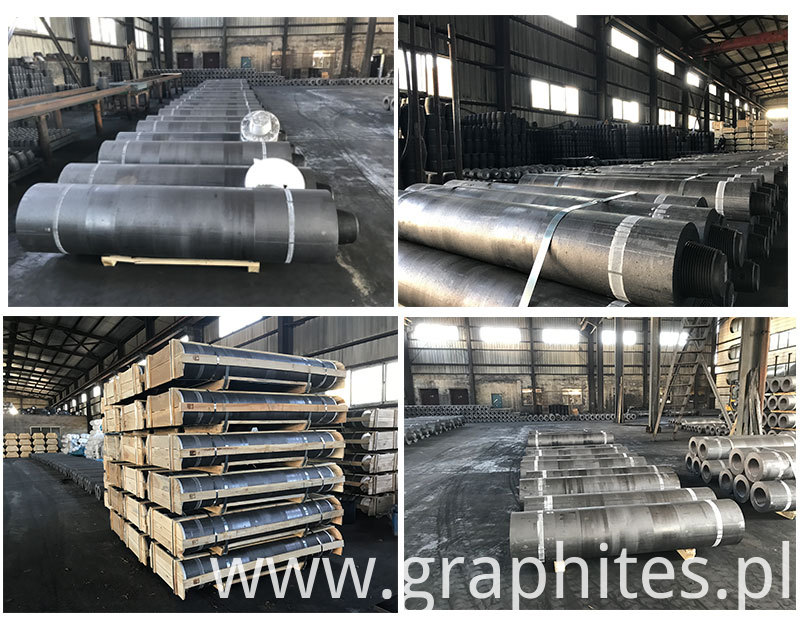 Our Graphite Electrode Application (Graphite Electrode Function)
With its excellent density, conductivity and high-temperature resistance, CarboGraphite Graphite Electrode has a wide range of applications in steel making, metallurgy, smelting and mining. It is the key raw industrial material in steel plants and smelting factories.
CarboGraphite aims to be helpful to save the production cost, increase efficiency to our clients.
RP HP UHP Graphite Electrodes by CarboGraphite are made to last. In many big and small steel plant, we are seeing the excellent performance of our RP HP UHP Graphite Electrodes.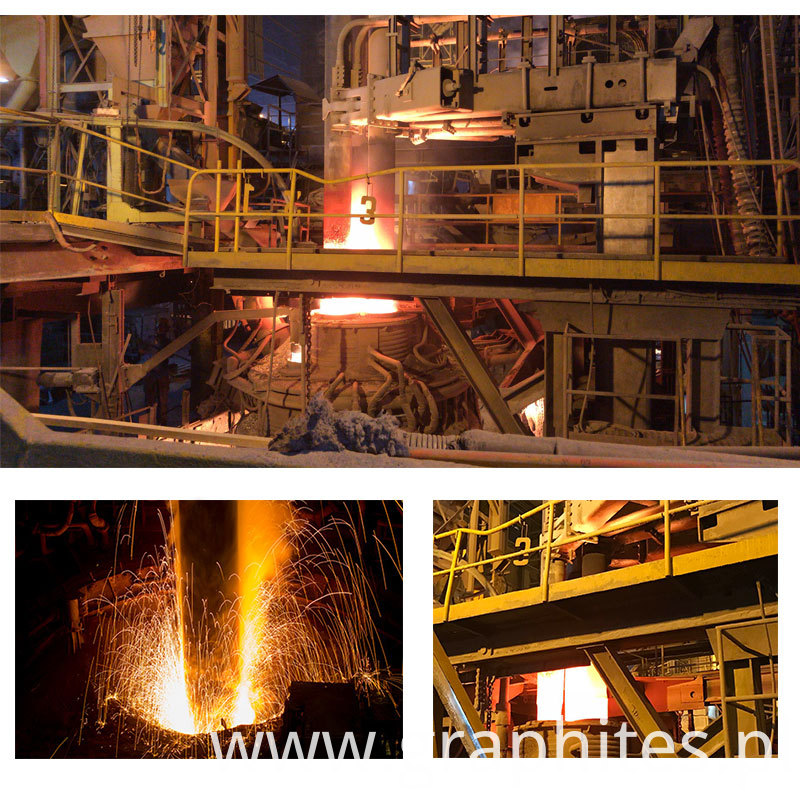 Illustration of Our Graphite Electrode Uses in Electrical Arc Furnace
In the steelmaking process, iron scrap gets melted in an electric arc furnace and recycled. Graphite electrodes, a kind of conductor, are an essential component in this kind of furnace. They can melt scrap at a temperature of about 1600℃.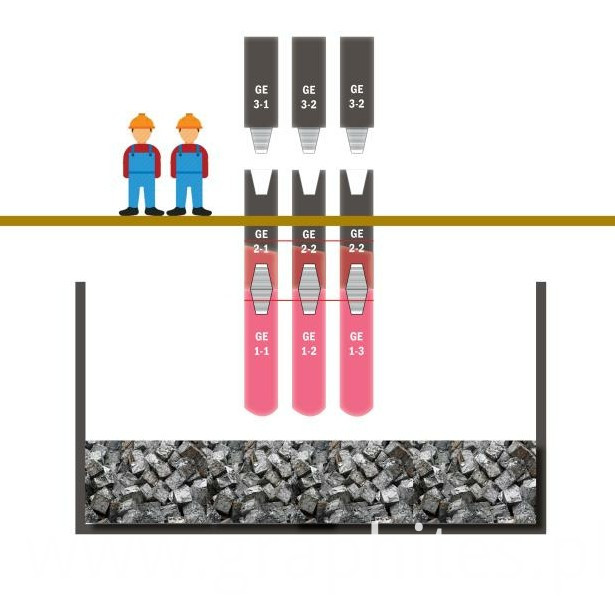 Graphite Electrode Manufacturing Process
Needle coke has the features of needle-like crystals develop and low thermal expansion coefficient. Pitch is produced by heat treatment of coal tar carbonizes under heat (50% yield). Needle coke and pitch are mixed and then molded. Heat treatment is then applied in the baking and graphitization process to form the finished product.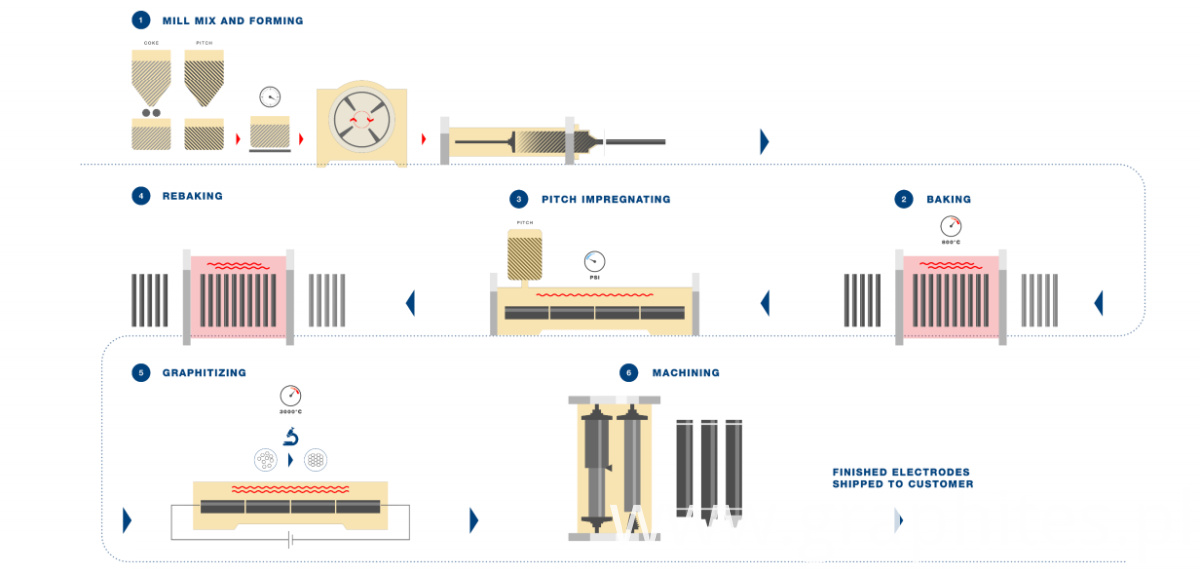 Quality Assurance of Our Graphite Electrode
Our business success rooted in "No compromise on quality", our graphite electrodes grades are made to last, third party inspection such as SGS is available before delivery.
Buy RP HP Uhp Graphite Electrode from reputed manufacturer with stable supply capacity and worry-free quality along with technical support from the begining to the end.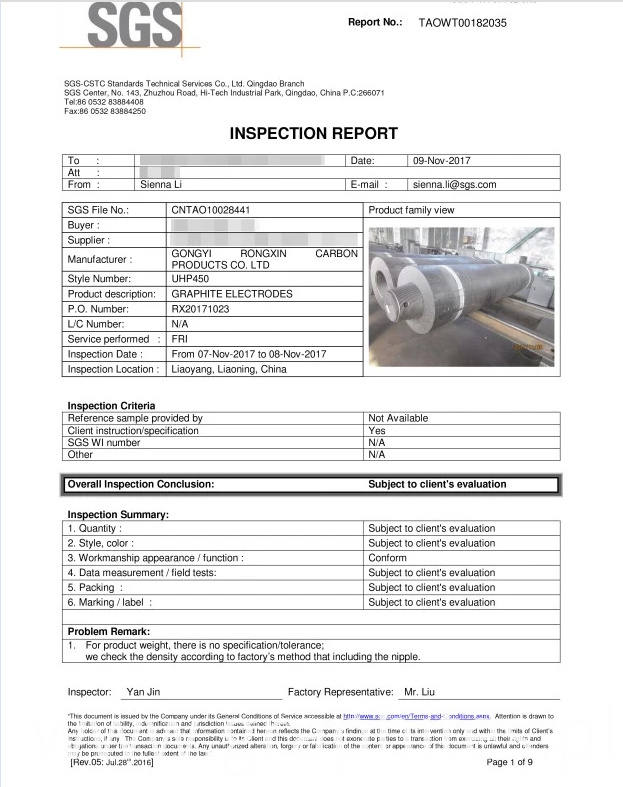 Why us-Professional Manufacturer Supplier of Garphite Electrode

Make Big Difference to Our Customers
CarboGraphite is a leading manufacturer of graphite electrodes for over 20 years, CarboGraphite offers only high quality graphite electrodes of various grade of RP, HP, UHP at reasonable prices. Our factory covers an area of 120,000 ㎡, with over 110 techinical staffs, equipped with latest automated production line in modern workshop, CarboGraphite is capable to produce and export 60,000MT annually, it also enables CarboGraphite to be the fixed supplier for many large state-owned steel plants worldwide. Besides, We work with our excellent overseas agents and distributors in local market, to make CarboGraphite as a well-known brand. CarboGraphite impress our clients with our high quality and reputed services.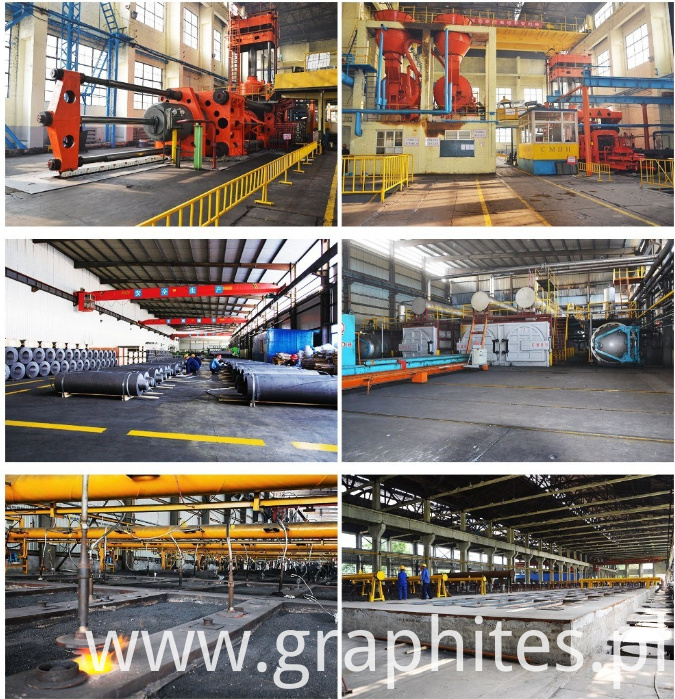 Cooperation
CarboGraphite has developed a rich number of agents, our distribution net enable us to solve clients' problem as early as possible. Besides, every year we pay regular visits to clients plants to check how we can improve ourselves.
Our Sales and technical service network covering Europe, Iran, Middle East, Asia, we've developed a rich number of agents and distributors in these regions, we help to make their business thrive. Interested to be agent of our brand, you are welcomed to talk with us.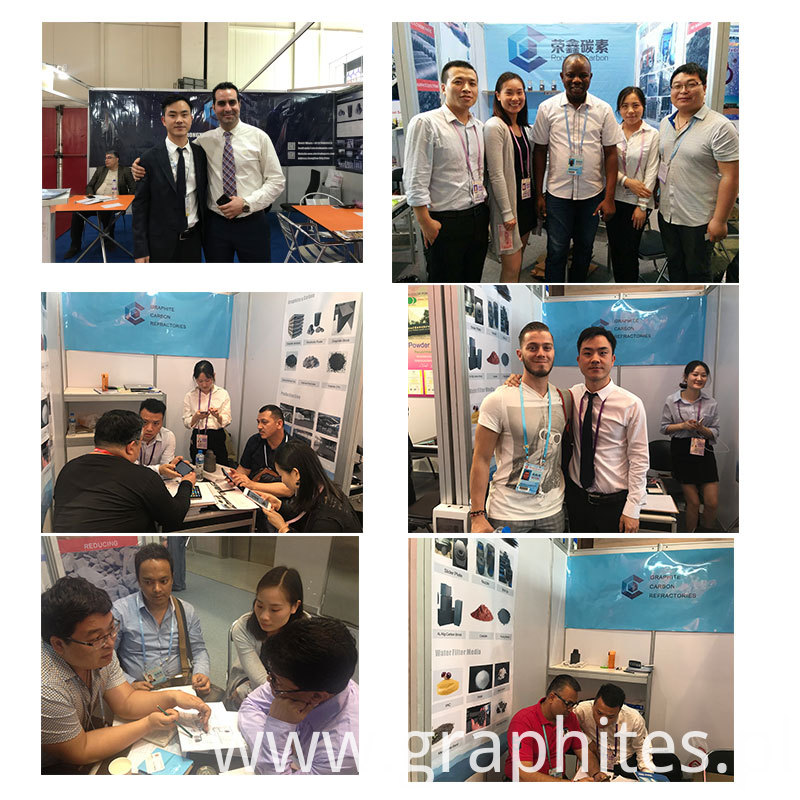 Packing and Shipping
With CarboGraphite, we pay very careful attention to the packing and shipping to protect graphite electrodes from mositure, collision, ensure the intergrity and safety of clients' goods in sea shipping. Thick wall pallets packed in container, Insurance available as well.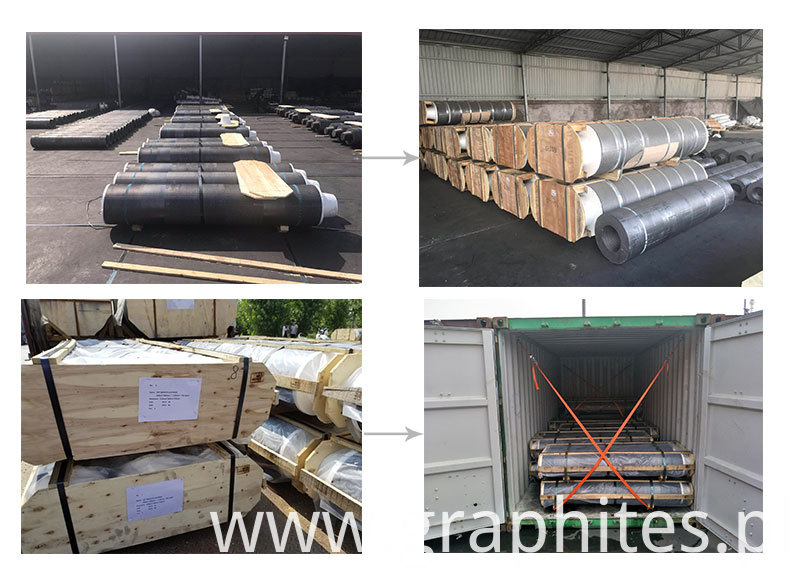 Pricing
HP UHP Graphite Electrode Price
Reach us now for Graphite Electrode pricing. The graphite electrode international price is fluctuant. It depends on the graphite electrode demand.
Write inquiry here below in the red box please. Carbographite are pleased to discuss your purchase requirements.
Soonest reach you at 24/7.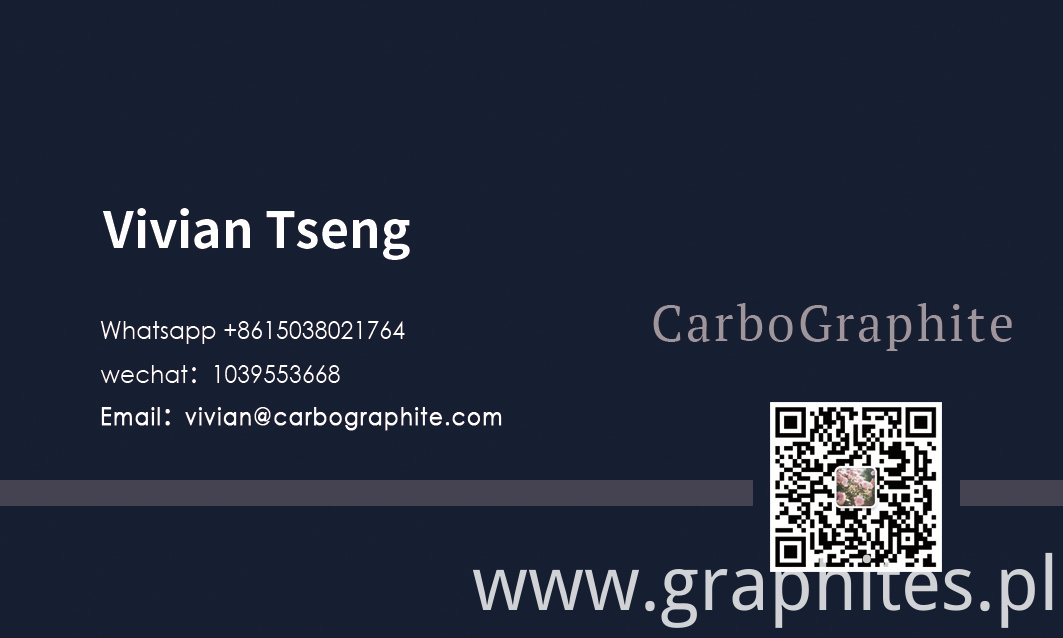 Buy RP HP UHP Graphite Electrode from reputed manufacturer with stable supply capacity and worry-free quality along with technical support from the begining to the end.
Looking for ideal HP UHP 600mm Graphite Electrode Turkey Manufacturer & supplier ? We have a wide selection at great prices to help you get creative. All the HP 600mm Graphite Electrode Steel Plant are quality guaranteed. We are China Origin Factory of HP 600 Graphite Electrode Ladle Furnace. If you have any question, please feel free to contact us.
Product Categories : HP Graphite Electrode > HP 600 Graphite Electrode